The Power of Repetition
2 minute read
• by Sharon Koifman
• August 4, 2022
Science shows that if you repeat things enough, people will eventually believe you or at least accept it as a legitimate debate. This is how the Palestinians won the conflict. This is how the term occupation and settlers have been accepted as part of everyone's language, even by Zionists.
This is how Apartheid in the Middle East, a concept so absurd, is getting legitimate traction. They win by repeating, repeating, repeating, and the world accepts it.
If you don't believe me, because you don't think the terms above are not as absurd as I claim, let's take a new topic that the Anti-Israel Marketing Machine is pulling off these days: Jesus was a Palestinian. This is the new thing, I swear. Suddenly this practicing Rabbi has stopped being a Jew and is officially converted Palestinianism. Any sane person would think it's a joke, but here it is.
People like Linda Sarsour are tweeting it:
https://twitter.com/lsarsour/status/1147294666888548354?s=20
Even worse, US Congresswomen Ilhan Omar retweeted this:
https://twitter.com/omarsuleiman504/status/1119582515222597637?s=20
And besides the Jewish community, no one was horrified by this.
But when you think, "hey, you know, these people are just posting because it is easy. but they can't turn it into a legitimate discussion", I just read this post on Quora:
I really hope that in 10 years, when people see this post, they won't go and say, "C'mon, what's the problem? This is a legitimate discussion! Jesus could be Palestinian!"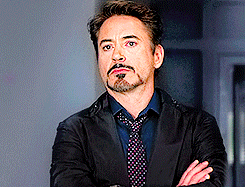 That's why it is so important to come up with our set of simply easily repeatable phrases and keywords and repeat repeat repeat. This is, without a doubt, one of the most powerful tools to change the narrative. The keywords in the next arice are my suggestions for the most powerful keywords we can use, yet this could change and evolve, so I invite you to offer your feedback.
Yet one thing is for sure, the moment they start getting traction, we can create immense influence without much effort.
So click the next Article, and let's get started!
Typos, correction, improvements, you think the content sucks You think we suck. Press the button on the right for private messages or comment below